Outstanding Stone Floor Cleaning, Stone & Tile Floor Tile Polishing, Sealing & Restoration Service!
Stone Floor Cleaning Rutland
Inform Us About The Floor
You Will Get A Quick Reply
The Reasons Why You Can Rely On Us
Get your very own stone for cleaning Rutland quote today.
Our Specialised Stone Floor Cleaning Services In Rutland Described
The original surface on marble tiles will eventually loose its shine. The dullness is caused by microscopic marks on the surface of the tile where it's been walked on. Before long, your marble will have to be polished.
We use diamond polishing equipment to revive the initial sparkle.
It is very virtually unachievable to lay a marble tile floor really flat. The only way to make a marble tile floor perfectly flat is by grinding away the lippage and uneven tile edges. This is an involved process nevertheless the the finished results are beautiful.
Following grinding, the grout sits is level with the marble. The marble floor looks monolithic, appearing to be manufactured from an individual area of marble.
After grinding cleaning is a piece of cake, as the mop slides over the floor. A smooth surface marble floor won't have grout depessions to hold dirt. Marble restoration usually features some crack and chip repairs, using resin fillers. Once we assess your marble floor, we can recommend on the best restoration processes.
Travertine Cleaning Uppingham
Almost all of Travertine in the UK has a honeycomb structure with a great deal of holes. There will various kinds of Travertine floor tiles, including honed, polished and tumbled. With time, the original hole filler comes away, then the holes are quickly filled with unsightly soil.
Working to the highest standard, restoration service providers use specialist machines and cleaners to get rid of the soil and old sealers on a Travertine floor.
After cleaning, the Travertine floor is often grouted to refill any exposed holes. Then we apply specialist sealers that continue working for a long time to safeguard the Travertine floor.
Limestone Cleaning Ketton
The initial appearance on Limestone tiles will slowly loose its gloss. The dull appearance is due to small marks on the surface of the Limestone where it's been walked on. Eventually, your Limestone floor will have to be repolished. We use industrial diamond polishing to hone and polish a Limestone floor and recover the initial appearance.
If the tiles are not even, perfectly even this problem is called "lippage". We can grind away the irregular edges of the tiles, making the tile surface perfectly flat. Limestone grinding is a professional job, that brings great results. The Limestone looks "monolithic", appearing to be produced from an individual piece of Limestone.
Following grinding, the Limestone tiles be at the same level the grout. Mopping a ground and polished Limestone floor is like cleaning just one bit of glass. Also, soil doesn't get stuck within the grout lines. Limestone floor restoration generally involves some chip and crack repairs, using resin fillers. The type of restoration needed should be decided by the current state of your floor.
Terrazzo Polishing Ryhall
Terrazzo is made by mixing chips produced from marble, granite, quartz, or glass chips into a cement or epoxy base . Eventually a Terrazzo floor will loose the original finish. Surface damage is due to wear scratches and surface damage.
Sooner or later, the Terrazzo will have to be polished to the highest standard.
We use industrial-grade Terrazzo polishing machines and diamond tooling to grind and polish the Terrazzo. Once the Terrazzo is cleaned and polished, we are able put on a sealer which offers protection against every day spillages.
Granite Polishing Langham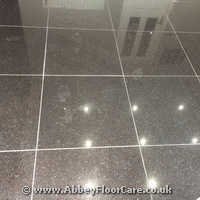 You will get granite in lots homes and buildings. Granite is an extremely hard stone flooring and is extremely resistant to surface damage from scratching and staining compared to other stone such as marble and limestone. Granite is harder wearing as compared to alternative stone flooring, like limestone or marble. As a result of the stone's hardness, granite really needs specialist renovation. We offer a full selection of granite restoration, cleaning polishing and sealing services. to the highest standard.
Sandstone Cleaning And Sealing Whissendine
Sandstone is created primarily from quartz, iron oxide, silica and calcium based deposits so it is a very long-lasting stone. Whilst sandstone is sturdy it's also porous, so dirt gets trapped in the surface and is difficult to remove. We use a variety of machine scrubbing, hand scrubbing and pressure rinsing to remove all traces of old soiled sealers and clean the floor to the highest standard. When the sandstone is clean, we give it time to dry, then apply a long-lasting, easy to clean sealer. Once we look over your floor, we can advise you regarding the best restoration process.
Slate Cleaning And Sealing Cottesmore
Slate floors look fantastic using their distinctive surface and vibrant colours.. Cleft slate will get an accumulation of dirt and sealer residues in the crevices this is certainly difficult to get rid of. We have specialist machinery and products to eliminate the soil and old coatings, reviving the original slate finish. After the professional cleaning is finished,we then use a lasting sealer that will make your floor better to look after. Some slate floors can be ground to a smooth finish.
Terracotta Cleaning And Sealing Market Overton
Terracotta has got a unique coloring and a rustic feel in the home, but demands careful maintenance in order to keep it looking its best. Terracotta can quickly start to show marks, particularly if the existing sealer has worn down. Irrespective of its vulnerabilities, Terracotta may be restored back into a delightful finish. Whilst we can seal Terracotta with Boiled linseed oil and wax, we advise a durable synthetic sealer which will work for years, with minimum maintenance.
Victorian Minton Tiles Cleaning And Sealing Empingham
Victoran clay geometric tiles are mainly found in Victorian and Edwardian Hallways. The tiles are unglazed resulting from the natural colours from the clay used in their manufacture. Due to how old they are, these floors have experienced plenty of wear and can have layers of different sealers. With their age, these floors may have many different coating residues, that need expert cleaning A colour intensifying sealer is applied immediately after cleaning, to revive the first colours when you look at the tiles. The mat finish could be polished by making use of a wax or topical sealer.
Cleaning Quarry Tiles Edith Weston
Quarry tile flooring is generally several decades old and frequently needs a complete professional clean and restoration to restore it back once again to life. Surface damage like scratches as well as other abrasions may appear if the tiles have not been properly sealed or the existing slealer has worn away. Professional cleaning will remove the several years of grime and old sealers, exposing a lovely floor. Quarry tiles in many cases are laid without a damp proof membrane, therefore we want to apply the right sealer to permit the tiles to breathe.
Porcelain Tiles Cleaning And Polishing North Luffenham
Porcelain is actually a ceramic mix with additional sand and feldspar added to produce a more compact tile. Premium Porcelain has very low porosity, this means less stains, less water damage, much less need for sealing. When the blend of ingredients isn't right, the surface of the tiles could be porous. just like natural stone floors. This soil can be difficult to remove. You need specialist machinery and cleaning solutions to eliminate this soil. Our Porcelain sealers can help stop further soil problems. If you've got a solid colour Porcelain, we can re-surface the tiles by Grinding and re-polishing.
Ceramic Tile And Grout Cleaning Service Greetham
Professional cleaning of Ceramic floor tiles is typically less complicated when compared to stone floors cleaning and restoration. Generally, the glazed surface frees grime a lot more easily. Though, professional tile cleaning and restoration will certainly give a better appearance. A specialist sealer is applied following the cleaning. A sealed ceramic tile is easier to maintain and a sealer helps avoid stains.
Natural tone floor cleaning is hardly ever cleaning alone, there is certainly commonly extra restoration required. Natural stone floor restoration can take many forms. At least, all stone and tile bear some kind of general deterioration. Traffic wear and tear, spills and surface problems will happen on the majority of stone floors, wrecking the appearance, making a floor look flat and unattractive, subsequently the need to have stone restoration. A polished granite or marble floor wears more quickly because traffic abrasion that will quickly wear he finish and alter the gloss. A surface sealer does not stop permeable tiles like Sandstone, Limestone and Terracotta eventually suffering from wear and spill damage.
Grout is normally probably the most sensitive section of a stone floor installation. Cementatious grout is softer compared to natural stone stone and tile and much more vulnerable to abrasion and chemical damage. Cracks, chips and hole repairs will often be part of the restoration process.
We use grinding and honing to take away surface damage as a result of acid etching and scratches.The good thing about natural stone is that it may be resurfaced, to show a brand new finish.
As time passes your stone can look dull and loose its appeal and sparkle. The dullness is brought on by microscopic scratches on the surface where it's been stepped on. natural stone polishing is the the only way to revive the original polish.
Our staff use the highest standard diamond polishing machinery to polish Granite, Terrazzo, Polished Limestone and Polished Travertine floors, and revive the initial finish. Clay, Sandstone, Honed Travertine, Slate and Honed Limestone tiles manage to get thier polish from a surface sealer. The best method to polish these tiles is by removing the old sealer and apply a brand new layer of polish sealer.
Your stone and tile floor should be correctly sealed at installation, after specialist stone cleaning or stone restoration. Following polishing Marble, Limestone or Terrazzo, an impregnating sealer is normally applied. We normally advocate applying a surface sealer or hybrid sealers for coarse or riven stone.
Aged cement grout can be extremely permeable, hence grime and grease quickly sinks deep into the grout Grout lines in the middle of your tiles is often impossible to clean. You shouldn't permit soiled floor grout damage the look of your stone floor, call on expert grout cleaning. Our company uses a selection of grout sealers to guard and extend the lifetime of your new cleaned grout.
Schedule your stone for cleaning quotation now.
Local Information
Examples of Stone Floor Restoration Projects
Local Information
Coordinates: 52°39′N 0°38′W / 52.650°N 0.633°W / 52.650; -0.633
Rutland () is a landlocked county in the East Midlands of England, bounded to the west and north by Leicestershire, to the northeast by Lincolnshire and the southeast by Northamptonshire.
Its greatest length north to south is only 18 miles (29 km) and its greatest breadth east to west is 17 miles (27 km). It is the smallest historic county in England and the fourth smallest in the UK as a whole. Because of this, the Latin motto Multum in Parvo or "much in little" was adopted by the county council in 1950. It has the smallest population of any normal unitary authority in England. Among the current ceremonial counties, the Isle of Wight, City of London and City of Bristol are smaller in area. The former County of London, in existence 1889 to 1965, also had a smaller area. It is 323rd of the 326 districts in population.
The only towns in Rutland are Oakham, the county town, and Uppingham. At the centre of the county is Rutland Water, a large artificial reservoir that is an important nature reserve serving as an overwintering site for wildfowl and a breeding site for ospreys.
Rutland's older cottages are built from limestone or ironstone and many have roofs of Collyweston stone slate or thatch.
Examples of Stone Floor Restoration Projects